Things are changing again around here! Again. With little hands that reach absolutely everything I lay out, we had originally decided to build or buy a little hut outside that I could make my studio. In fact I had purchased a little trailer, that I used at a few fairs to sell my pieces out of, and I made lots of plans to turn into my new studio. Well as always happens, life got in the way! Go figure. I'm sure that never happens in your world, but in mine, it's a sure constant.
Very long story short (some day I may tell it) but for now… we scrapped the outdoor studio dream (for now) and I'm turning a dark and dingy corner of our basement into my new work space/ studio / momma of 4 get-away!
The first hurdle is breached. Making the decision and picking the new location. The second hurdle – clearing and cleaning! Ugh and Yay all at the same time!
Check out the change that's already happening…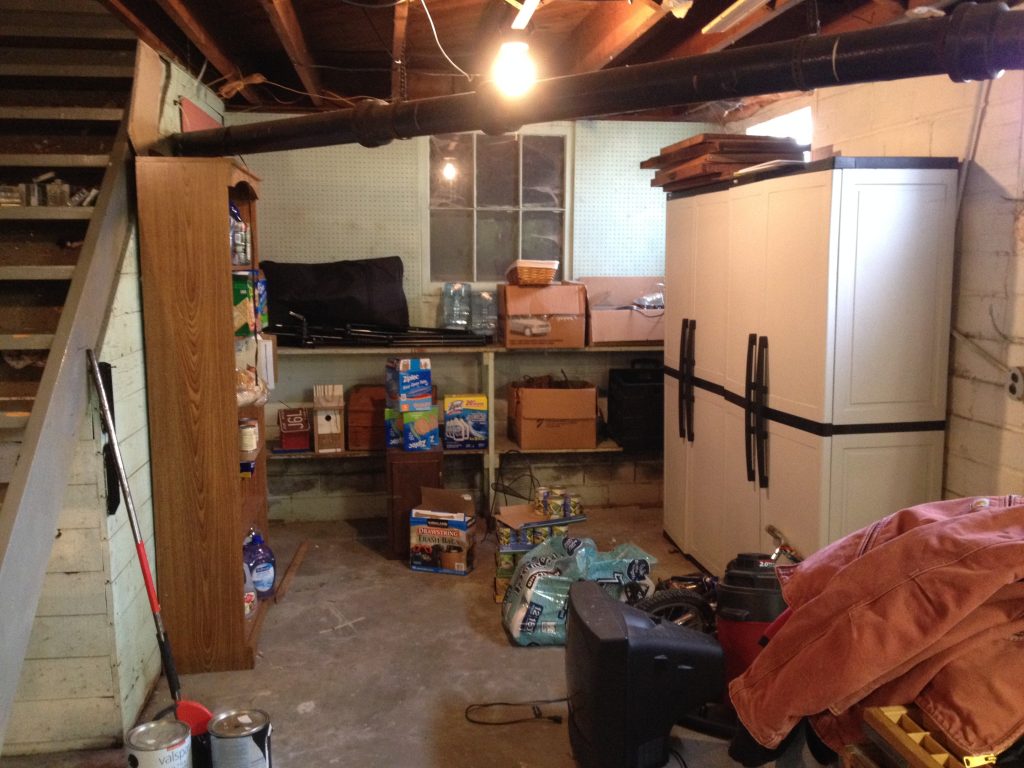 You can see the clearing and cleaning is quite a feat! But once I got my music cranked up and got into the groove, it didn't take me too long. But I was definitely pooped out at the end of "clearing" day.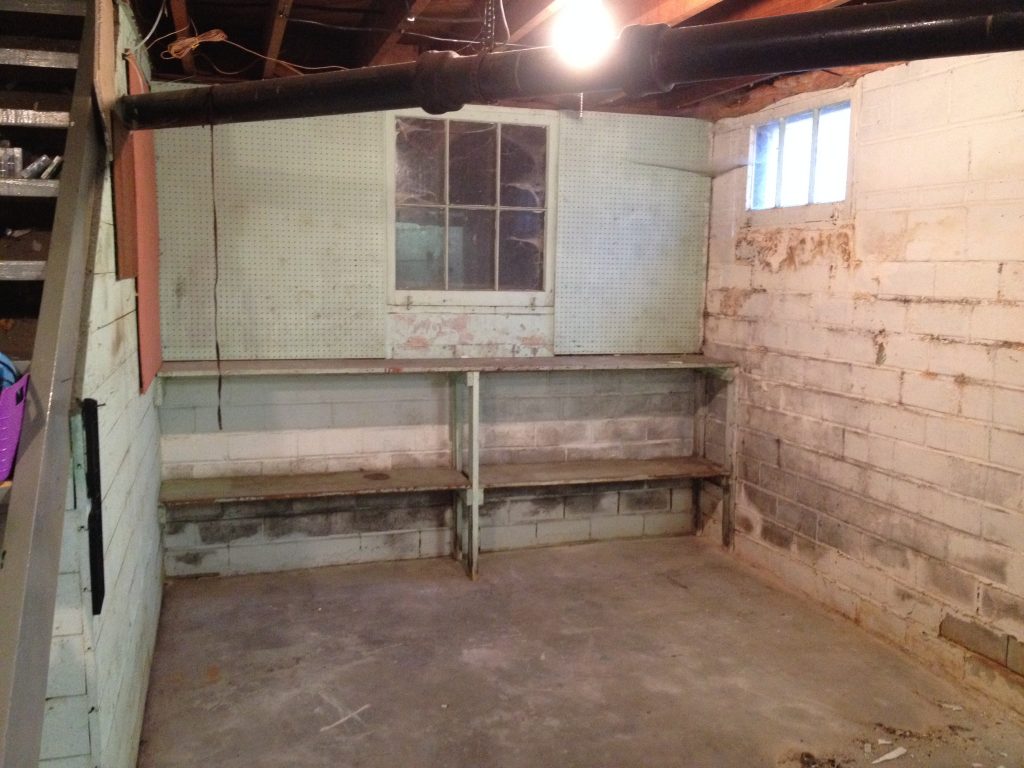 Dingy… oh yes. And you're right, that IS a giant spider web in the corner. Gross. Ucky.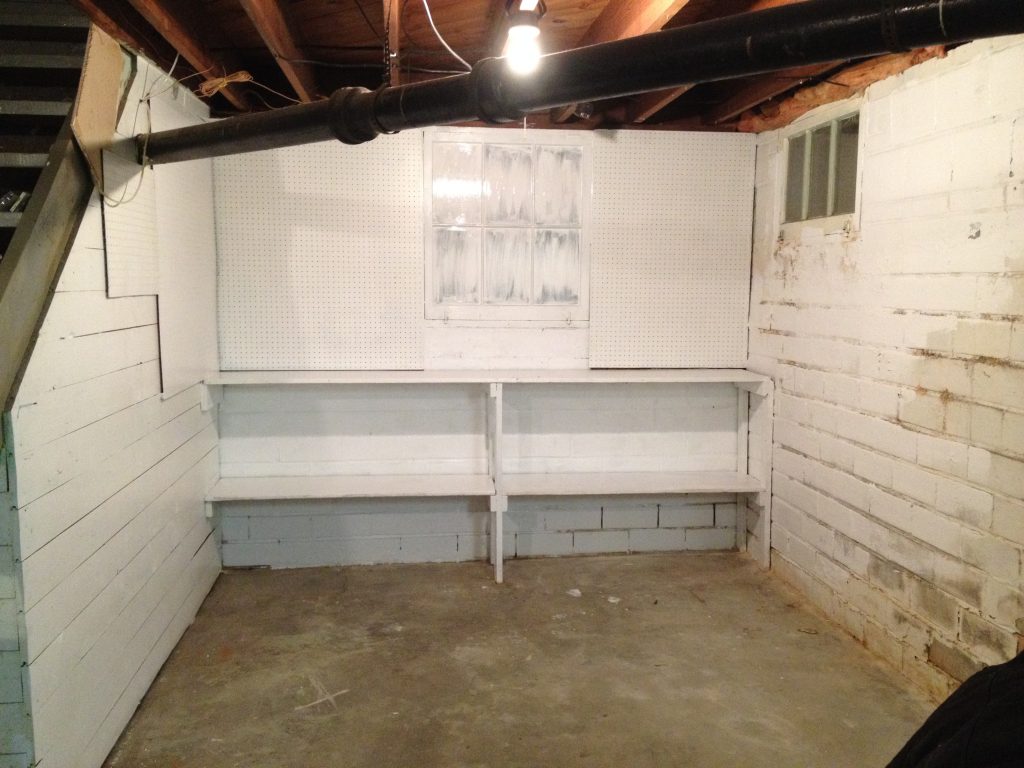 Cobwebs swept and a fresh coat of white paint applied. I may need to do some more.
Yes I painted over the "windows" that used to view the backyard in the 1940's, but now peer into the creepy crawl space under my living room. I felt like I was being watched by something scary… my husband thinks I'm crazy too, but so it is. They got painted. No discussion necessary.
The wall on the right is having crumbling issues, so some patching of some sort probably needs to be done before I can try to paint it. Still trying to figure that one out. I need to do some serious Pinterest research.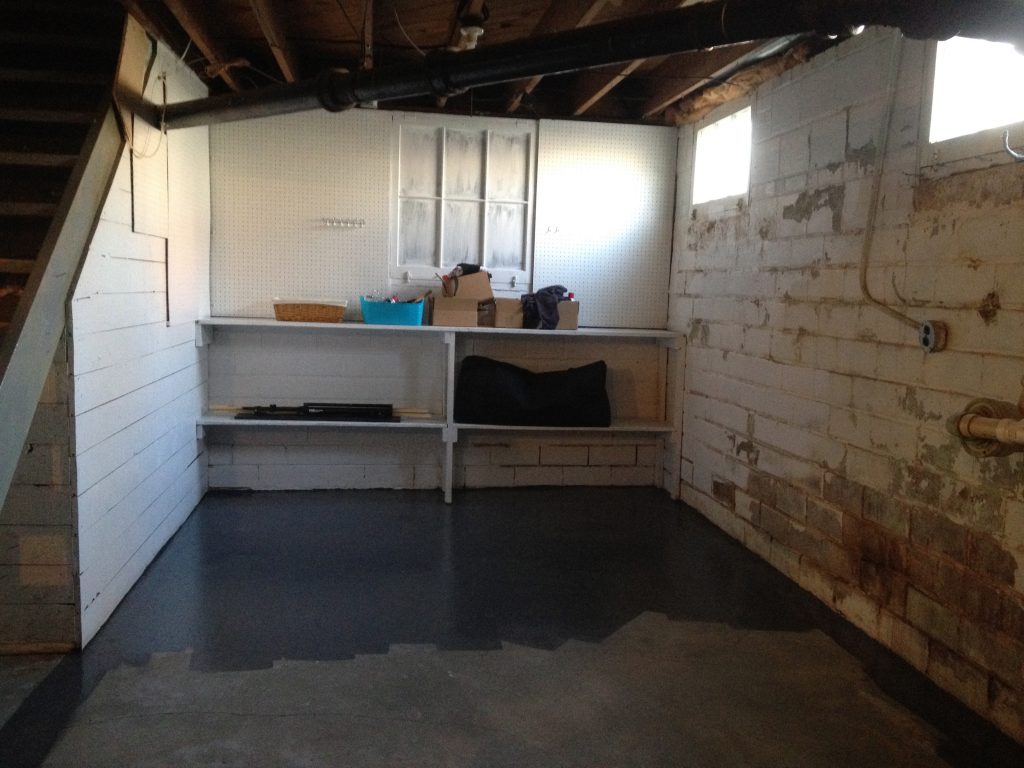 Scraped ALOT of crumbling mortar and old bubbled paint from the wall on the right.  Mopped and started with the fresh coat of awesome for the floor! (This color I actually already had mixed and ready to cover my kitchen floor but my husband declined the color choice.) However now that it's on the floor in the basement, he likes it. Go figure! He has informed me "we" will be painting the entire basement floor like this, instead of just my studio area. But one major overhaul at a time, please. Thank you.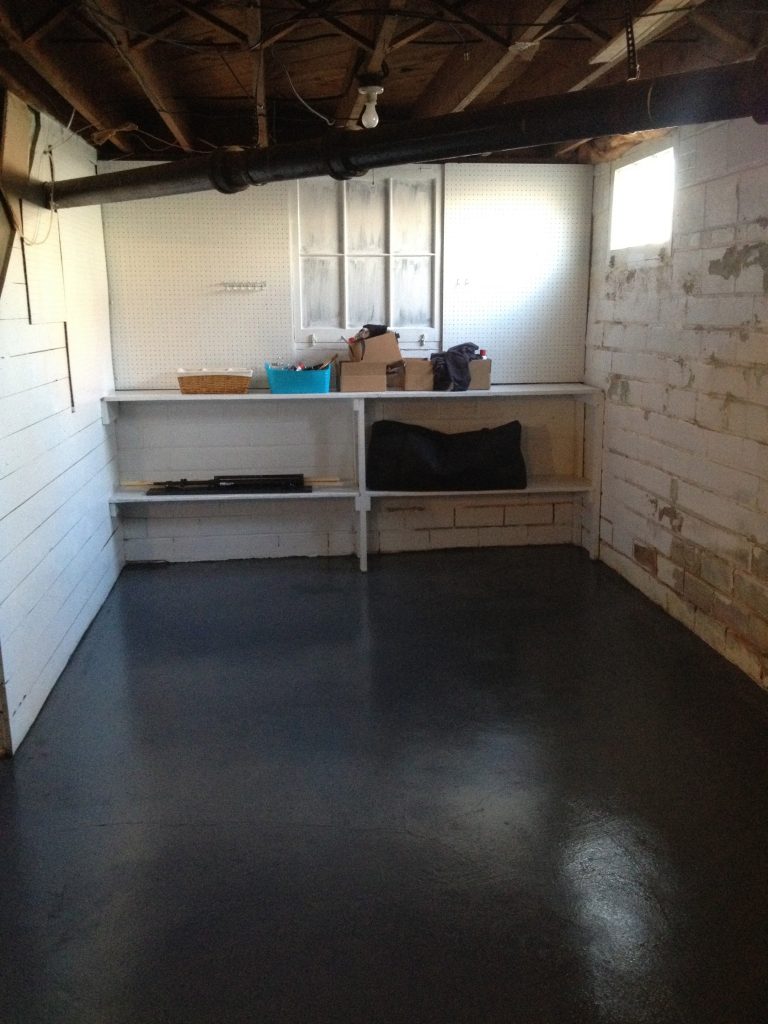 Watching paint dry. It's more fun than it sounds. Seriously.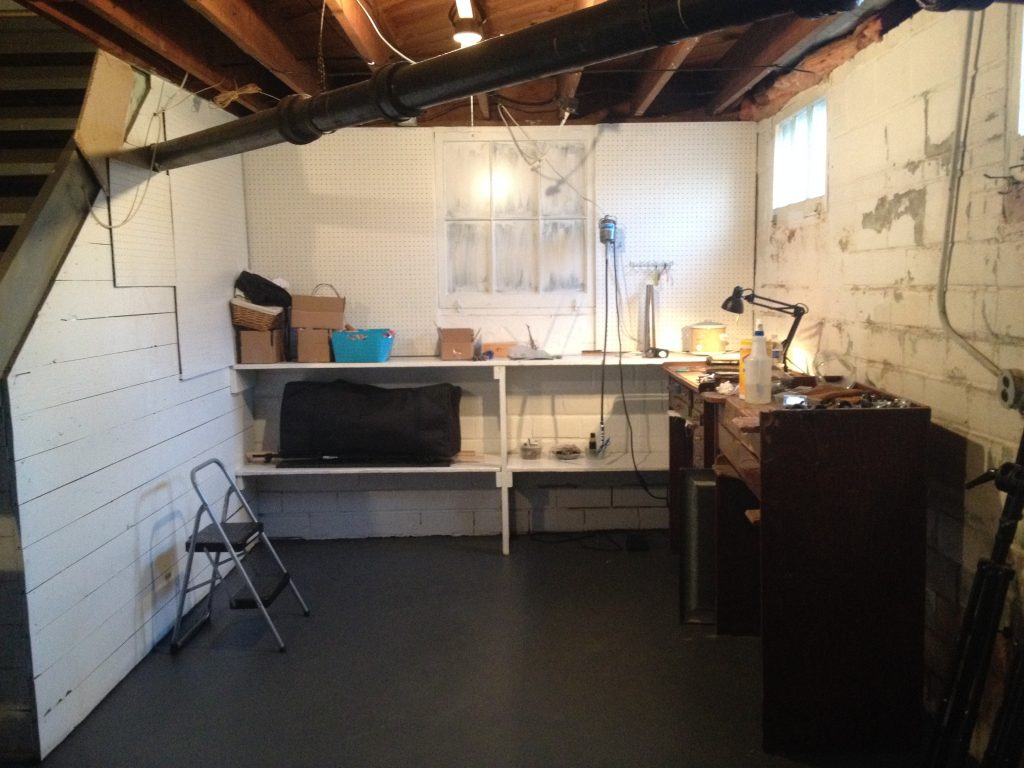 Got a little antsy and moved some tools and jewelry benches in. (And had some custom orders that needed to get out the door, so I had to set up the basics to finish them before I was done with the studio.) Half my studio remains upstairs, the other down. Not ideal. But that's how it rolls.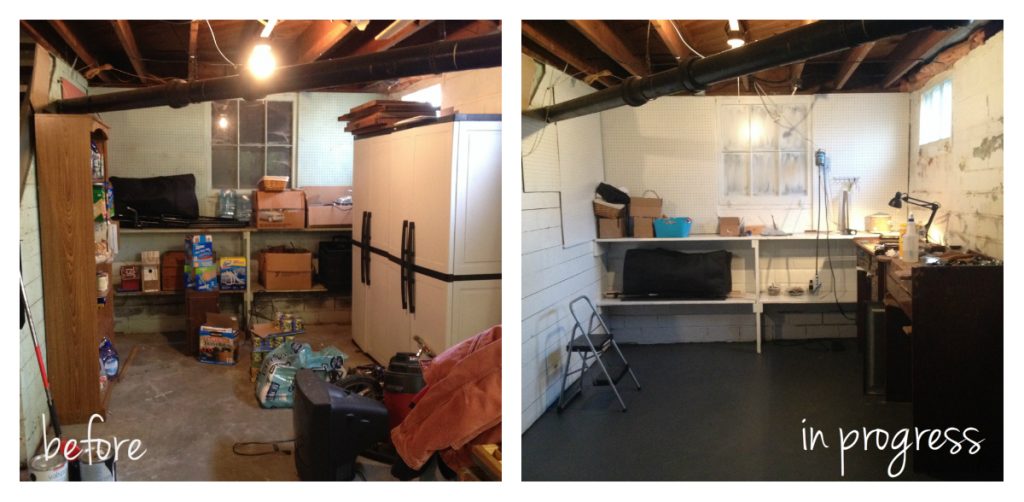 Before and  in progress. I'm not nearly done, but I'm happy with the progression so far. I want to put up some more lighting. Something Pinterest-motivated Industrial-ish. I will be moving my 8 foot table in on the left wall. I would love to figure out how to install a ventilation device over my jewelry benches and out that little window. So many more ideas churning…
I have big hopes this will be a fun and inspiring new space! I'll be posting more as we go!
I'd love to see your studio space! If it's an awesome warehouse of a space, I want to see it. If it's a tray table behind your couch, I want to see it. You need to share a picture on my facebook page!
Blessings,
Laura